For the last six years, friends and family have eaten at my dining room table while sitting on outdoor plastic chairs. Mind you, they were nice plastic chairs – a pretty pale blue and contemporary lines. But they were stackable outdoor chairs, nonetheless. I really didn't care (and I hope my guests didn't either), although I longed for "proper" dining room chairs.
Dining room chairs can be expensive. And I wanted at least six of them, eight if the budget allowed. And so I made friends with the plastic blue ones, while other priorities pushed out my desire for new chairs.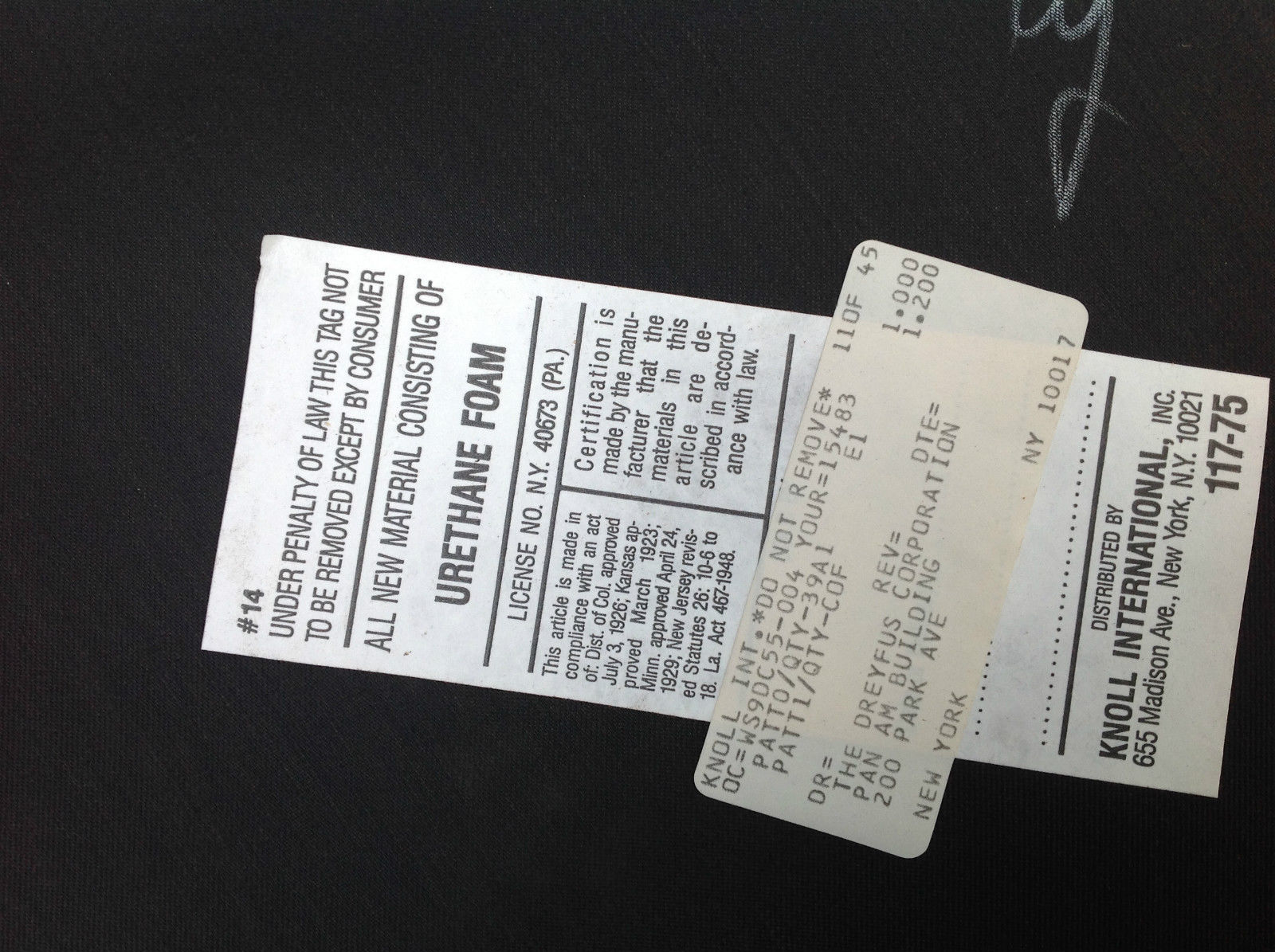 A freight truck pulled up to the bottom of our snow-covered driveway today and out popped eight gorgeous mid-century chairs that I found on eBay. They are manufactured by Knoll, although the design – Ettore Sottsass "Mandarin" armchair with bent wood arms and enameled steel legs – is now discontinued.
These particular chairs were specifically made for The Dreyfus Corporation and were in its board room in the old Pan Am Building (now the MetLife Building) on Park Avenue in New York. The labels on the bottom of the chairs confirm this. The history makes me love them even more, because I love anything with an interesting story behind it.
My mother has these same chairs, and she's the only other person I know who has them. I've always loved them and hunted them down for several years but never could find them.
Liam and John and I enjoyed a celebratory dinner (portobello fajitas) at our dining table, instead of at the kitchen counter, as usual.